The holiday season is here! But, for many people, it can also be stressful. We have guests coming over, kids making a mess with snow and mud, and we need to dig out and put up decorations, and plan meals and get-togethers. If your holidays involve giving gifts, finding space for new clothes, toys, and presents can be tough.
And when big cleaning jobs come up, you can always call professionals to make your house clean and fresh for guests, parties, or special meals. In this blog, we'll share with you the essential ways to prepare your home for the holidays.
Guide to Prepare Your Home For the Holiday Season
The holiday season is a busy time for cleaning our homes and keeping things nice and tidy. To stay calm during this busy month, it's important to stay organized and stick to a schedule. To make it through the hectic holiday season with a clean, healthy, and organized home, here are some ways to prepare your home for the holidays:
1. Create a Cleaning Checklist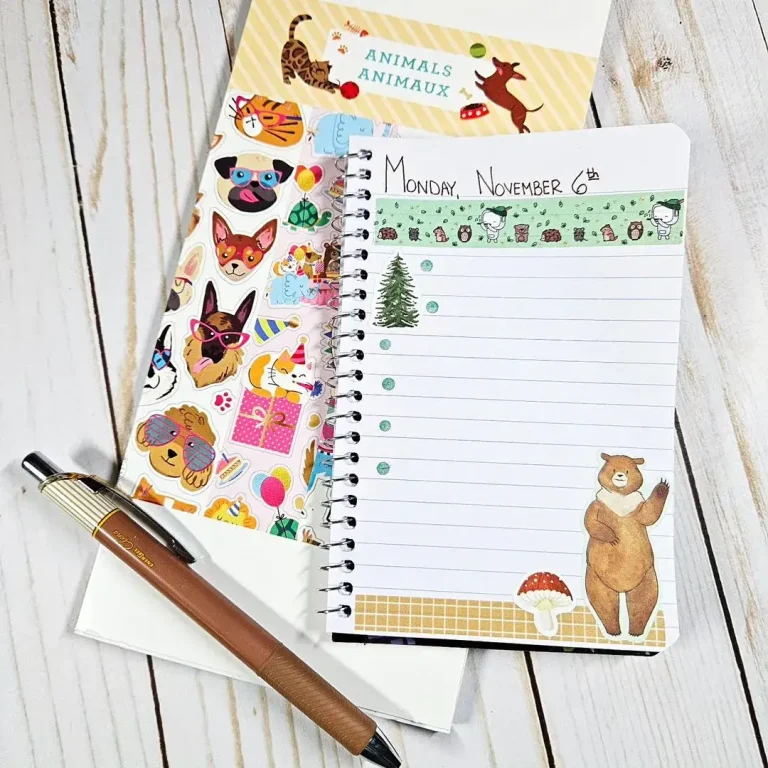 Create a personalized cleaning list for each room in your house and follow a schedule. Put this list on your fridge or a family bulletin board. Some tasks, like doing the dishes, clearing clutter from tables, and wiping down kitchen counters, should be done daily if you can. 
Sweeping the floors is a good idea every two to three days, and vacuuming (especially in high-traffic areas) should be done once a week if you have carpets. You can assign different cleaning tasks to family members and make a calendar or a checklist to mark things off. 
Make it a team effort – promise something enjoyable, like a special dessert or a trip to a sledding hill, when everyone finishes their chores each week.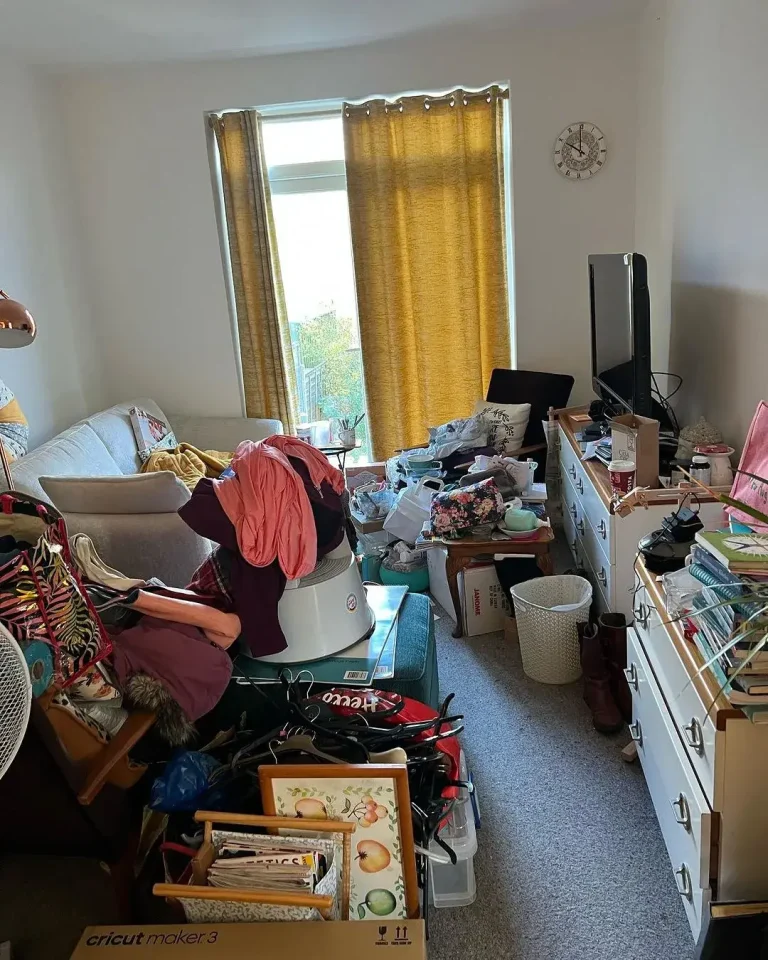 Tidy up your magazine racks, bookshelves, bedroom closets, and toy storage spots. Since you're about to get a bunch of new stuff like catalogs, books, clothes, and toys for the holidays, think of December as a great time to declutter and give away your old things to a local thrift store or charity. This way, you'll have room for your new gifts, and you won't end up with a messy home after the holidays.
3. Check Your Carbon Monoxide and Smoke Detectors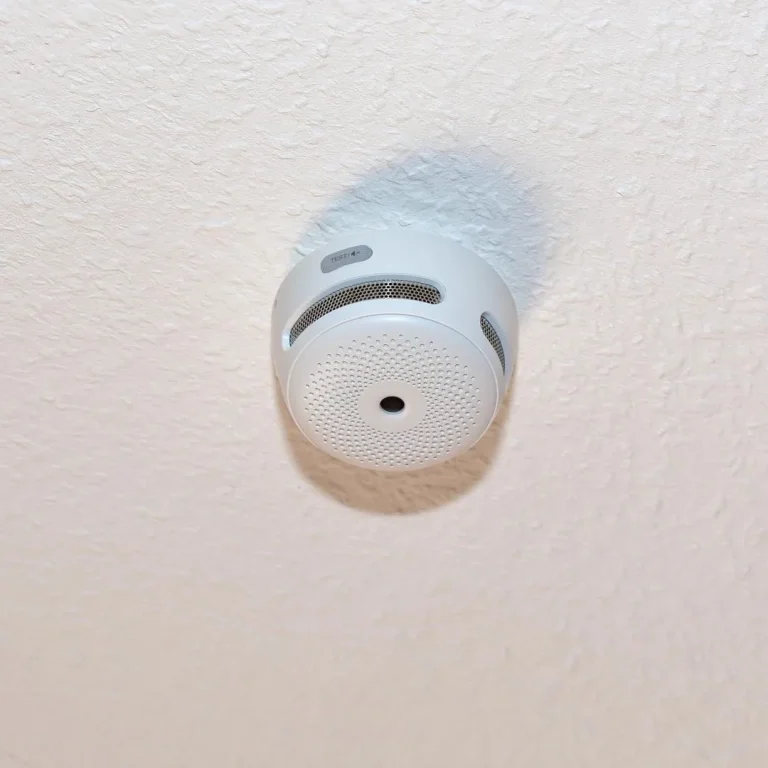 Safety is our utmost concern, and we strongly advise you to regularly test your carbon monoxide and smoke detectors. It's a smart practice to do this every month, but it's especially crucial before you host a holiday gathering. We want to ensure that you and your loved ones stay safe because accidents can happen. 
Certain appliances that use fuel, such as furnaces, have the potential to emit carbon monoxide, which poses health risks. Furthermore, ovens, stoves, and even Christmas trees can become fire hazards if not properly monitored. 
To test both your carbon monoxide and smoke detectors, simply press the "Test" button, and remember to replace the batteries when needed. Your safety is our top priority, so please take these precautions seriously.
4. Planning Professional Cleanings for Your Home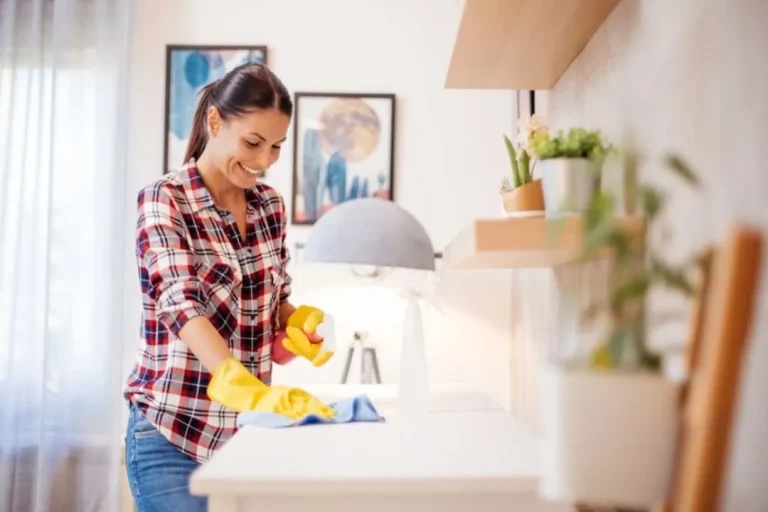 Ensuring your home looks its best before family arrives or in time for a holiday party involves a bit of preparation. Consider scheduling various professional cleaning services ahead of your event. 
These services may include carpet and upholstery cleaning, drapery and blind cleaning, and any other essential professional cleanings. In particular, think about arranging a carpet cleaning service after hosting significant gatherings or parties. 
Large get-togethers often lead to spills, stains, and tracked-in dirt, so a post-event carpet cleaning can help your space regain its freshness.
5. Have your Air Ducts Cleaned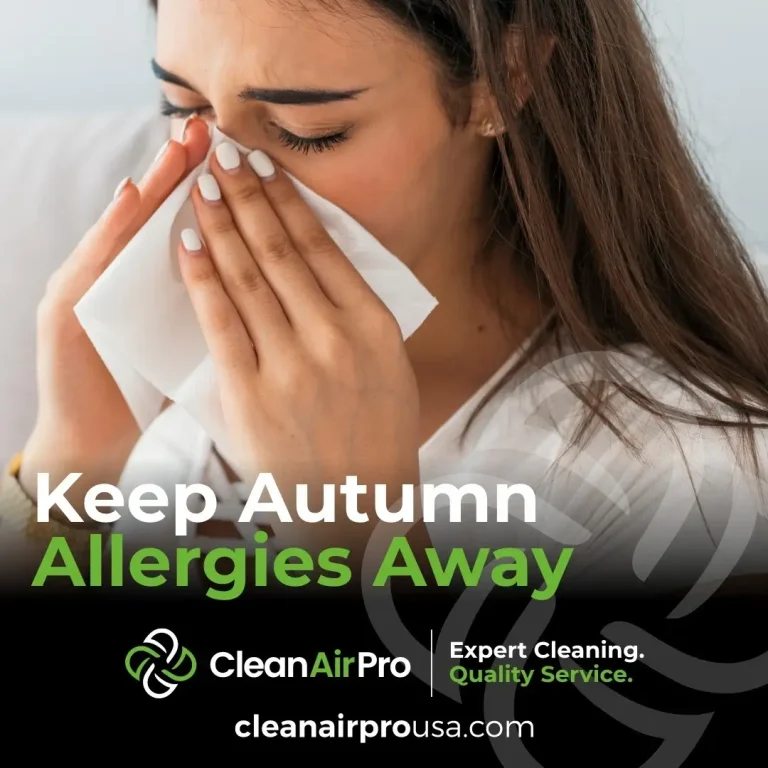 Dirty air ducts can circulate dust, mold, allergens, and other contaminants throughout your home. This issue can become more prominent, especially during colder months when windows remain closed. 
Clean air ducts are especially important if you have family members with allergies, as they can help reduce exposure to dust and other airborne allergens.
6. Examine and Schedule your Heating Unit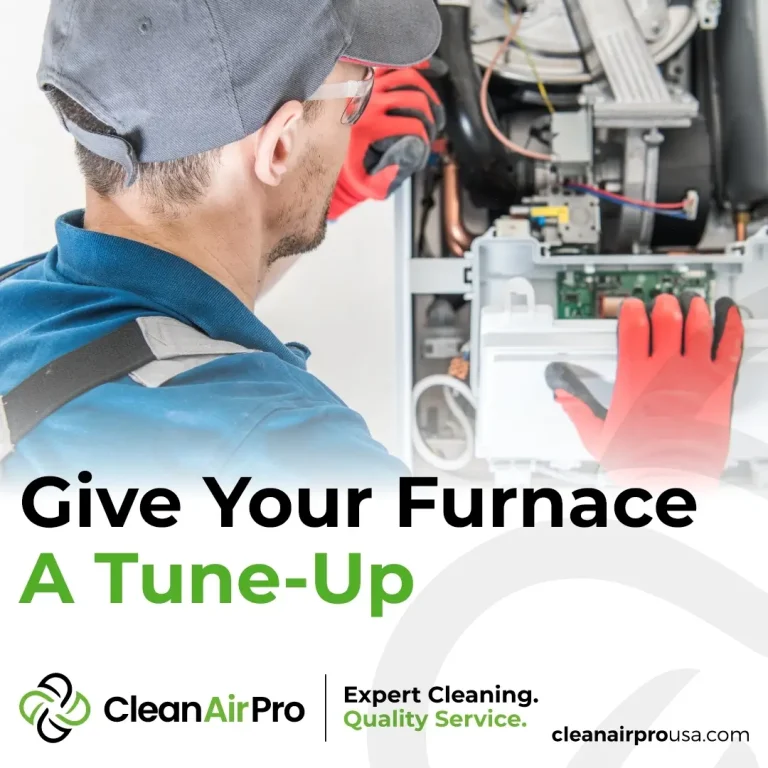 For a smooth and safe holiday season, it's crucial to maintain your heating system. Depending on your heating unit, there are specific steps to follow. 
For furnaces, check that the pilot light is on and burning a bright blue color, as a yellow/orange flame might signal a gas leak. If you have a heat pump, make sure it's free from debris to maintain efficiency and prevent breakdowns. 
To truly prepare your heating unit for the holidays, consider scheduling professional heating maintenance with Clean Air Pro. Our skilled technicians can handle all the necessary checks and repairs, ensuring a worry-free celebration by promptly addressing any underlying issues with your heating system.
Is your House Ready for the Holidays?
This ways to prepare your home for the holidays involves many essential tasks, including cleaning and safety checks. But for a warm and cozy holiday atmosphere, don't overlook your air ducts and furnace.
When you schedule an air duct and furnace cleaning with us, you're ensuring a comfortable environment for your family and guests. Clean air ducts reduce dust and allergens, which is crucial for allergy-prone family members.
Plus, a well-maintained furnace keeps your home cozy and safe during the winter. Don't get caught unprepared this holiday season. Book with Clean Air Pro now for a worry-free and cozy home during the holidays.